---
Cryptocurrency Education: Part2
In  part1, I gave a general introduction of what cryptocurrency is. The Part2 will treat three main topics:
1. The main categories of cryptocurrency.
2. The value of cryptocurrency.
3. Where to buy or sell cryptocurrencies.
Before we start note the differece between cryptocurrencies and fiat currencies: Fiat currencies are the usual tangible ones we know of and are regulated by a central government, E.g U.S Dollar (USD), Japanese Yen (JPY), Great British Pounds (GBP), Ghanaian Cedis (GHS) etc.–every country has a fiat currency.
Cryptocurrencies are intangible and are not regulated by any central government, Eg. Bitcoin (BTC), Litecoin (LTC), Ethereum (ETH), Ripple (XRP) etc..
Now, back to the main topics
1. The Main Categories of Cryptocurrencies
There are two main categories of cryptocurrency
(a) The Pioneer Cryptocurrency (Bitcoin):
Bitcoin (BTC) was the first cryptocurrncy to be created in the year 2009 by Satoshi Nakamoto. It is therefore regarded as the pioneer of cryptocurrencies.
(b) The Alternative Cryptocurrencies (Altcoins):
"Alcoins" is a geneneral name given to all the cryptocurrencies created after bitcoin. They are regarded as bitcoin's alternatives hence the name alternative coins (shortened to be altcoins)
Bitcoin(BTC) was created in 2009 by Satoshi Nakamoto , followed by Litecoin (LTC) in 2011 by Charlie Lee; Namecoin (NMC) in 2011 by Vincent & Durham; Swiftcoin (STC) in 2011 by Daniel Bruno; Bytecoin (BCN) in 2012; Peercoin (PPC) in 2012 by Sunny King. Cryptocurrency became popular and started drawing public attention because of its usage simplicity and low transaction and transfer charges compared to our traditional fiat currencies.
Today, there are over 1,500 alcoins in existence with their current unit prices and market capitalization listed on COIN MARKET CAP
2. The value of cryptocurrency
As our traditional fiat currencies have value so do cryptocurrencies. Prices of cryptocurrencies change with time and are very volatile. Check the prices of coins at www.coinmarketcap.com at any given point in time and you will find out that the prices fluctuate. The rise and fall in the value of the coins is what give investors the opportunity to earn from cryptocurrency trading. Cryptocurrencies are very volatile and per experience you can earn as high as 10 times or more profit within days or weeks. You can as well lose by the same margin.
Lets have a look at bitcoin's price history from June 2009 to June 2012
June 2009, 1 BTC = 0.0001 USD
June 2010, 1 BTC = 0.07 USD
June 2011, 1 BTC = 15 USD
Within a span of 2 years, unit price of bitcoin jumped from $0.0001 to $15.  2009 early adopters of bitcoin gained massively as result of the rise. At a point in time in 2013, 1 bitcoin worth $1,100
Some Investment Calculations
Let's assume that you invested $100 in bitcoin in 2009 when the price was $0.0001 per coin. Using basic knowledge in arithmetics, $100 could buy 1,000,000 bitcoins at that time [that is $100 ÷ $0.0001 = 1,000,000].
Your $100 was able to buy 1,000,000 bitcoins. The 1,000,000 is the quantity of bitcoin you have. That figure (quantity) remains fixed even if price fluctuates.
Let's assume again that you decided to sell off your bitcoins in 2012 when the price jumped to $15 per coin
Again, using arithmetics, the current value of your investment will be:
[the quantity of coin you own] × [the current price per coin]
= 1,000,000 × $15
= $ 15,000,000 (fifteen million U.S Dollars)
You invested only $100 and within 2 years, you had $15,000,000
That is basically how investors gain in cryptocurrency business. Note that the prices used above were the real prices of bitcoin. Today, unit price of bitcoin is very high
Note: Strategic investors look for altcoins with lower prices, they buy and keep with the expectation that it will rise for them to sell. It is financially wise to invest in a coin at its initial stage when the price is low hence altcoins are what many investors prefer of late. Alternatives coins can rise unusually within days, weeks, months or years.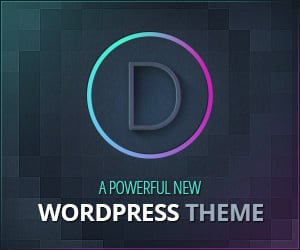 3.Where to buy or sell cryptocurrencies
In the course of you buying or selling cryptocurrencies, you will deal with one or more of the following parties or come accross the following terms
(a) Cryptocurrency Merchants
: Almost every every country has a one or more registered companies that buy and sell cryptocurrencies. Eg.
Ghana: zenithincome.com, payplux.com, ecurrency4u.net and many more
Nigeria: nairaex.com, nairafinex.com etc.
They are usually called local merchants and buy and sell the main cryptocurrencies
(b) Cryptocurrency exchangers:
Exchangers give you the platform to convert one cryptocurrency to the other, usually to convert bitcoin to an altcoin and vice versa.
Majority of the altcoins are not traded by the local merchants so to get such coins, you must first buy bitcoin (or some of the main altcoins) from the local merchants. You then send the coins to the exchange platform and convert it to the coin of your choice. If you want to sell, first convert the coin to bitcoin and sell it to the local merchants.
Illustration
Let's assume I want to buy Siacoin (SC). Local merchants don't sell or buy siacon directly so I must first buy bitcoin from a local merchant and send to an exchange platform. I will then convert the bitcoin to Siacoin on the exchange platform
If I realize that i've earned an appreciable margin on my siacoin and want to sell it, I simply will convert the siacoin back to bitcoin and sell the bitcoin to a local merchant for cash.
Cash—->Bitcoin—–> altcoin : Buying process
Altcoin—->Bitcoin—->Cash: selling process
There are quite a number of cryptocurrency exchange platforms such as Bittrex, Yobit, Coin exchange, binance, Bitfinex etc. Find more of the list here
If a coin is not listed on coinmarketcap.com, it cannot be converted to cash easily. All coins listed on marketcap have exchange platforms and hence can be converted to bitcoin and sold to local merchants easily
(c) Coin wallets:
The name makes it self explanatory. Wallets are used to keep the coins. Every coin has a wallet. Information on a coin's wallet can be found on the website of the coin. Exchange platforms too have wallet features because you can keep yours coins there. It is however not adviseable to keep your coins on exchanges. You must use the exchanges only when you want to convert one coin to the other. Usually each coin has its own wallet in a form of mobile app or desktop based wallet.
Some wallets support multiple coins and an example is the coinomi mobile wallet. coiomi wallet is available on playstore. Download and follow this step to set it up
Summary
# Buy main coins (like bitcoin, ethereum) from local merchants to an exchange platform
# Convert the main coin to the altcoin of your choice.
# Keep the altcoin on the exchange platform (not recommended) or transfer it from the exchange platform to a wallet  and keep it (recommended).
Important: Never trust individuals who claim to be crytocurrency merchants. Always make sure you are buying from registered merchants.
READ THE PART1 WHICH TREATS THE INTRODUCTION
NOTE: This article is for educational purposes only and does not represent the entire content of cryptocurrency. It is adviseable to do further research as a supplement to this article. By applying the content of this article, you agree that you bear the full responsibility of any result that comes.
As we run free cryptocurrency investment mentorship services, we have a special consultancy for selected coins. You can't afford to miss this opportunity.
Very affordable consultancy fee
[whatsapp phone="+233540569130″ blank="true"]Whatsapp Us[/whatsapp] or send us mail for more details
Kindly use the comment box if you have questions, suggestions or counter-thoughts. We will reply.
Stay Connected!
Admin
www.webguideglobal.com
Email: info@webguideglobal.com
Recommended Posts
April 16, 2018